Get All Thirteen 5 Minute Meditations for FREE
Positive Coronavirus Response Meditation Bundle
A central tenet of my life philosophy is "no fight". Stated another way: accept, allow and make the best of it.
With this Coronavirus pandemic, I see a lot of people mentally fighting and they are only making things worse - mostly for themselves.
I have a way to help!
There's little else we can do but to accept our situation and make the best of it. 
Certainly fighting what is mentally will not help. And watching the news is scary, depressing and will make you sick or sicker. 
Meditation is something that can help!
So, I'm suggesting a way to not only accept what is and make the best of it, but also help yourself and feel better in the process.
I decided to open up and give complete access to all my 5 minute meditations - for FREE.
Some of the meditations deal directly, and help, with issues you are currently facing like good health and sleep. And they all help make your life better.
Meditation is that one thing that we all know we could do that is extremely beneficial to our health and well being, but we put off.
So, this is a great time to invest a few minutes in yourself, while on social lock down, and get started improving your health and well being by doing something beneficial?
These meditations are short, fun and effective and you have no excuse now because they are also FREE.
Simply create your account and get immediate access, for FREE, to all thirteen of the 5 minute meditations on this page.
You don't have to, but if you would share this page with your friends, I'd be really grateful - and it may help someone stressed and struggling right now.
Also, I don't know how long I'll have this up for free so take advantage now and don't miss out. Get started by clicking the button below.
Love and favor,
BIll Cassidy
Mindset Coach
wfcassidy.com
P.S. Best of luck and health to you and yours and enjoy!
This SPECIAL bundle includes:
The dual purpose "Relax Your Body" and "Connect to Source Energy" meditations, the wealth and good luck meditations; "I Am A Money Magnet" and "Perpetually Lucky"
The General Purpose "Stop Thinking", "Health With Light" and "Good Night" meditations
The "Get Answers" meditation which helps you get answers to some of your most critical questions like what's my life's purpose or should I be doing this or that
60 Day No Questions Asked Money Back Guarantee
And, as a special bonus you'll also get the 5 Minute Meditations fast version of the 6 Phase Meditation (arguably, one of the most effective meditations available)
The 5 Minute Meditations special offer for all 12 meditations listed below is available for a limited time only. Purchase now before the clock hits zero to avoid missing out on our special pricing and having to pay more later.
Get the 12 module bundle with the 6 Phase Fast Meditation as a Bonus (Over $40 value) and no risk 60 Day Money Back Guarantee for ONLY $29 $19
Meditation brings wisdom; lack of mediation leaves ignorance. Know well what leads you forward and what holds you back, and choose the path that leads to wisdom. – Buddha
Meditation: Because some answers can only be found on the Inner net. – Shira Tamir
Meditation teaches us to cure what need not be endured and endure what cannot be cured. – Unknown
While meditating we are simply seeing what the mind has been doing all along. – Allan Lokos
One conscious breath in and out is a meditation. – Eckhart Tolle
Meditation is not a way of making your mind quiet. It's a way of entering into the quiet that's already there – buried under the 50,000 thoughts the average person thinks every day. – Deepak Chopra
If every 8-year old in the world is taught meditation, we will eliminate violence from the world within one generation. – Dalai Lama
Meditation is a lifelong gift. It's something you can call on at any time. – Paul McCartney
SEX! Now that I have your attention… Please try to meditate at least 15 minutes, every day. You know it's good for you. – Marcelo Alves
The gift of learning to meditate is the greatest gift you can give yourself in this lifetime. – Sogyal Rinpoche
Meditation is single best thing you can do to improve your life. - William Cassidy
Meditation is the secret of all growth in spiritual life and knowledge. – James Allen
5 Minute Meditations' Mission is to Improve Your Health, Wealth and Well Being
The 5 Minute Meditation series was designed for a single purpose; to be used. We all put off doing things that we know are good for us mostly because we can't find the time, it's somehow painful or it's simply not fun.
We solve all that with simple, easy, short, fun, effective meditations that you'll actually use and enjoy using.
And who can't find less than 6 minutes a day to minimize fear. worry and doubt while increasing the good feels like confidence, energy, health, wealth and good luck.
Relax Your Body
This meditation has a dual purpose; it can be used by itself to help relax your body or it can be used as a precursor to any other 6 Minute Meditation. Relax your body in 5 minutes.
Connect To Source Energy
This is another dual purpose meditation. Use it by itself to help relax your body or as a precursor to any other 5 Minute Meditations. In less than 6 minutes you'll feel relaxed, yet energized.
Stop Thinking
Stop Thinking is an easy to do, simple and fun meditation. The effects of this meditation are amazing and you may find yourself using it in or after aggravating situations.
I Am A Money Magnet
Having a little trouble generating cash? Do the "I am A Money Magnet" meditation. Can be used, additionally, to manifest any abundance you want.
Good Nights Good Life
Good Nights Good Life is a great meditation to do before you go to bed. It's a great way to end your day and get prepared for an amazing tomorrow.
Perpetually Lucky
Need a little luck? Who doesn't? "Perpetually Lucky" is a simple, fun, flexible and effective meditation you'll enjoy using. So, get lucky.
Omnipotent Light Balls
This is a super fun meditation you can do anywhere. Use Omnipotent Light Balls to immediately improve your friends and family's day, as well as your own.
Thought Witness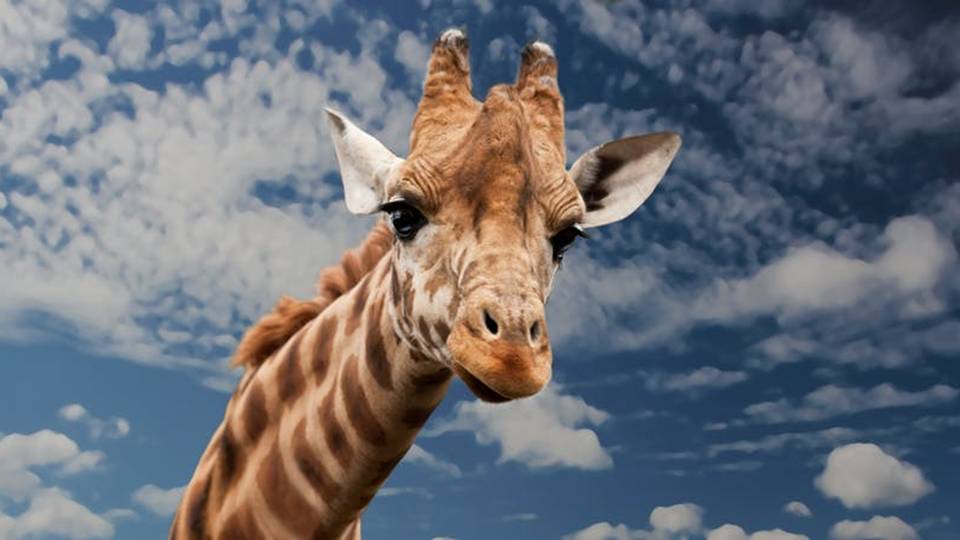 Thought Witness is the ultimate meditation to begin your practice with. It's simple but extremely powerful and you'll feel truly amazing after just 5 minutes.
Healing Light Breath
This meditation allows you to use the power of light to feel better. I'm not a doctor, but, I'll share how I use "Healing Light Breath". I use it regularly for prevention and pain relief.
Get Answers
Whether you have big, serious, "what am I doing" questions or simple "what's for dinner" questions, "Get Answers" will help you discover the best answer that's right for you. It's my favorite.
Sleep Fast
"Sleep Fast" does what you think it does; helps you fall asleep faster. It also a great way to end your day, feel amazing and be prepared for a great tomorrow. Shave time off your falling asleep time.
Hold That Thought
This another great beginner meditation that is very powerful. Hold That Thought is an amazing meditation for strengthening control of your mind and feeling your power.
Get This Bonus Meditation When You Order The Bundle Today
6 Phase Meditation Fast
The "6 Phase Fast" meditation is an abbreviated version of Laki Vishuani's famous 6 Phase Meditation. This is a power-packed way to start your day and help you live your greatest life. Get it as a bonus once you buy the bundle, buy it individually below or scroll down to get it for free.
5 Minute Meditations Bundle
The 5 Minute Meditations special offer for all 12 meditations listed below is available for a limited time only. Purchase now to avoid missing out on our special pricing and having to pay more later.
Get the 12 module bundle with the 6 Phase Fast Meditation as a Bonus (Over $40 value) and no risk 60 Day Money Back Guarantee for ONLY $29 $19
Get the 6 Phase Fast for FREE
Simply share this page using your favorite social media platform below, then download the "6 Phase Fast" meditation for FREE.
Stay updated and enjoy the many benefits of membership. Click the button below to get started...
Contact Us With Any Comments, Suggestions and/or Questions You May Have.
We'd Love to Hear from You!
Do you have a positive meditation or visualization story?
We'd love to hear it!
How about a testimonial, review or suggestion?
We'd even love to hear your criticisms. That's how we can improve our products and serve you better.
Thanks! And, again, we really appreciate your business and all of your input!